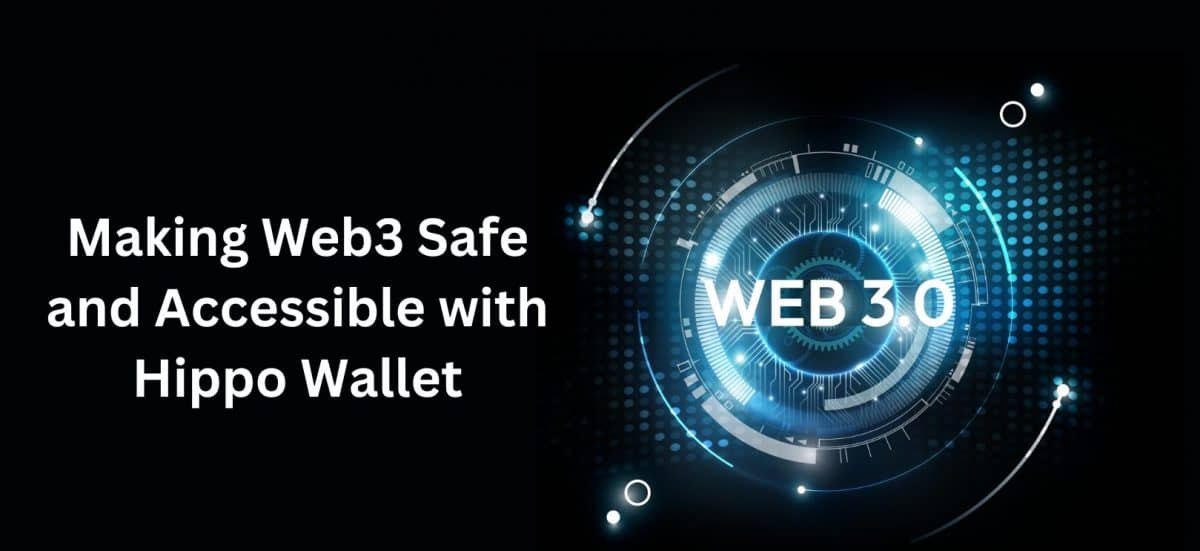 Making Web3 Safe and Accessible with Hippo Wallet
Being a member of the Web3 community, each user plays an important role in keeping a safe environment for everyone.
It is important to be aware of the risks and steps you need to take, in order to not only protect yourself but the entire Web3 community safe.
As Web3 is filled with individuals who have a strong passion for the potential of blockchain technology and the decentralization of the internet, these communities have become susceptible to scams and malicious activities. And as a crypto wallet, we have also integrated top-notch security layers to keep users' funds safe and secure.
With that said, at Hippo Wallet, we make sure that our products adhere to the guidelines that Web3 practices. Being a non-custodial and decentralized application, we ensure the security and privacy of the data of the users.
Furthermore, here are five tips on keeping the Web3 community safe:
Use of 2FA
2FA or Two-factor authorization is a must, for all admins in the Web3 community. This does not only ensure that the community is only accessed by authorized individuals but also adds an extra layer of security and safety to the community.
Because admins have full access to your Web3 community, it is imperative for them to have the strongest form of defense, and having a 2FA is one of the best ways to do this.
Automated Verification
There are many ways to protect your community and one of them is having an automated verification process. 
One way to do this is to require the new members of your Web3 community to verify their information first before joining or posting anything in the group.
For verification, you can have them verify their email address or wallet address, to ensure that the people joining your community is exactly who they say they are, which in turn, reduces the risks of impersonation and scams.
Have an Active Community
Being active in your community 24/7 brings your members together; not to mention, making them feel that they really are in a legit Web3 community. Being active gains the trust of the members and build your relationships with them. In addition, having an active community also increases the opportunity to detect and report malicious activities; thus, quickly responding to them.
Educate Your Members
As far as being active goes, it is still important to be careful of what you feed your members. To keep the community aware of the importance of keeping the Web3 space safe, it will be advisable to educate them on potential scamming techniques. This way, they will know if someone is potentially trying to scam them; hence, allowing them to do what's needed to be done.
This way, it will be easier for them to spot any malicious activity and report it to the admins immediately.
Designate Positions Clearly
No matter which platforms you use, make sure that your members have a clear understanding of who is who in the community. Meaning, be explicit in telling who are the admins.
For example, you can create a unique avatar or username for the admins to make it easier for your community members to distinguish them from the rest.
Conclusion
Even with these tips, some may still ask, "Are Web3 wallets safe?", "Are decentralized applications and communities safe?"
One thing is for sure—as the best crypto wallet today, our team at Hippo Wallet will make sure that being a part of our community is one of the best things you will do.
Our communities solely focus on the betterment of our services and products; while also making sure that we give them a safe space for their crypto trading needs.