About Multi-Currency Wallet
Hippo Wallet is a decentralized and non-custodial crypto wallet. It's very easy to use and users can easily create unlimited multi-coin wallets, send, receive store, and manage their cryptocurrencies in Hippo applications. Hippo Multi-coin Wallet is a widely recognized crypto wallet. It is built with protective measures to provide more layers of security for the sake of its users.

Hippo Wallet supports Bitcoin, Ethereum, Cardano, TRON, Binance coin, as well as BSC, ERC20, and TRC20 tokens. In the future, the app will support a total of 160k+ assets & blockchains with cryptocurrencies including the leading ones.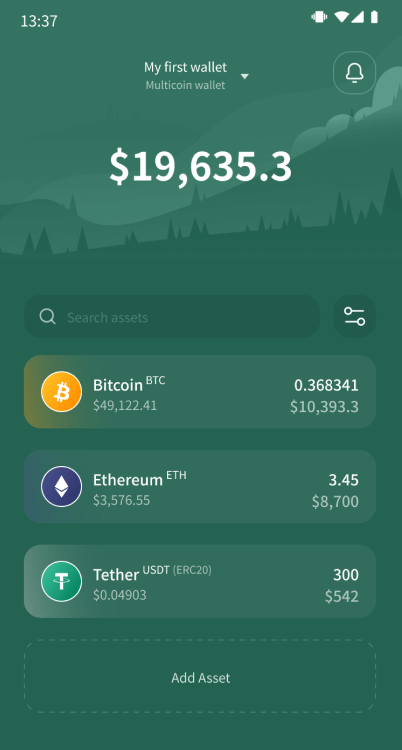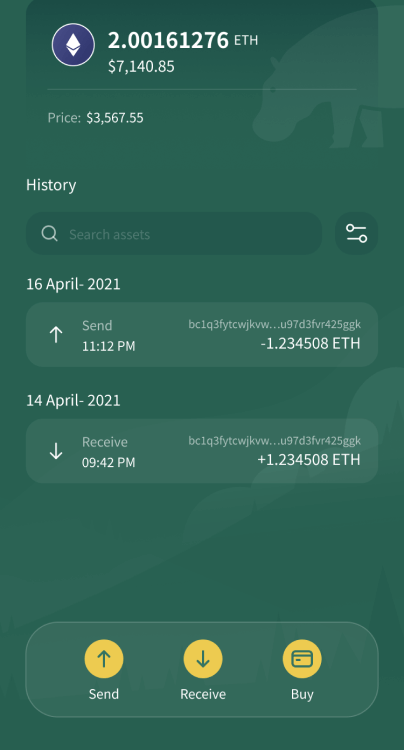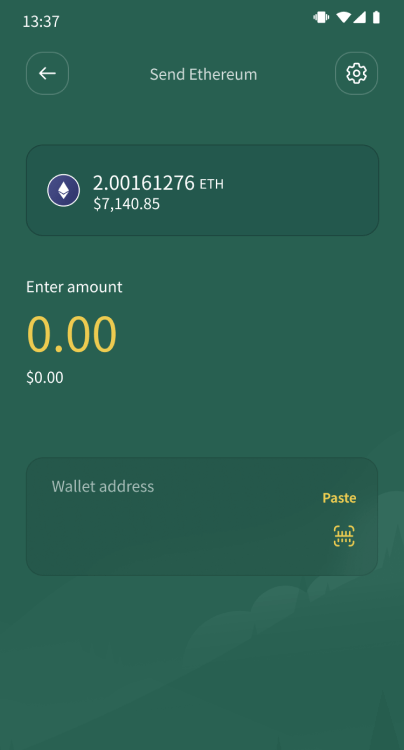 Benefits of Multi-currency Wallet

Privacy & Security
Doesn't store users' data on servers and has no KYC requirements

Easy to Use
Simple and easy-to-use interface

Cost-free
Doesn't charge any fees from users
FAQ
Users can download Hippo Wallet from Google Playstore and Apple app store. Also, they can directly download the Hippo wallet android APK from the Hippo wallet website.
Hippo Wallet Team never stores or accesses users' information, including login, passcode, or recovery phrase. Therefore, the customer is solely responsible for keeping their recovery phrase or mnemonics safe.
Users can tap on Create a new wallet. Once they accept the privacy and policy, they will get the wallet recovery phrase. Users must write and keep the recovery phrase in a safe place. Then they should back it up and go to their new multi-coin wallet.
Users should select the coin or token they want to obtain and tap on the 'Receive' button. Then they can share their coin/token address with others to receive funds from other wallets. Also, there is a 'Set amount' option on the app which allows them to share their public key with others and set the amount of the cryptocurrency they want to receive. This gives another option for the sender to send cryptocurrencies on the app's Send page.