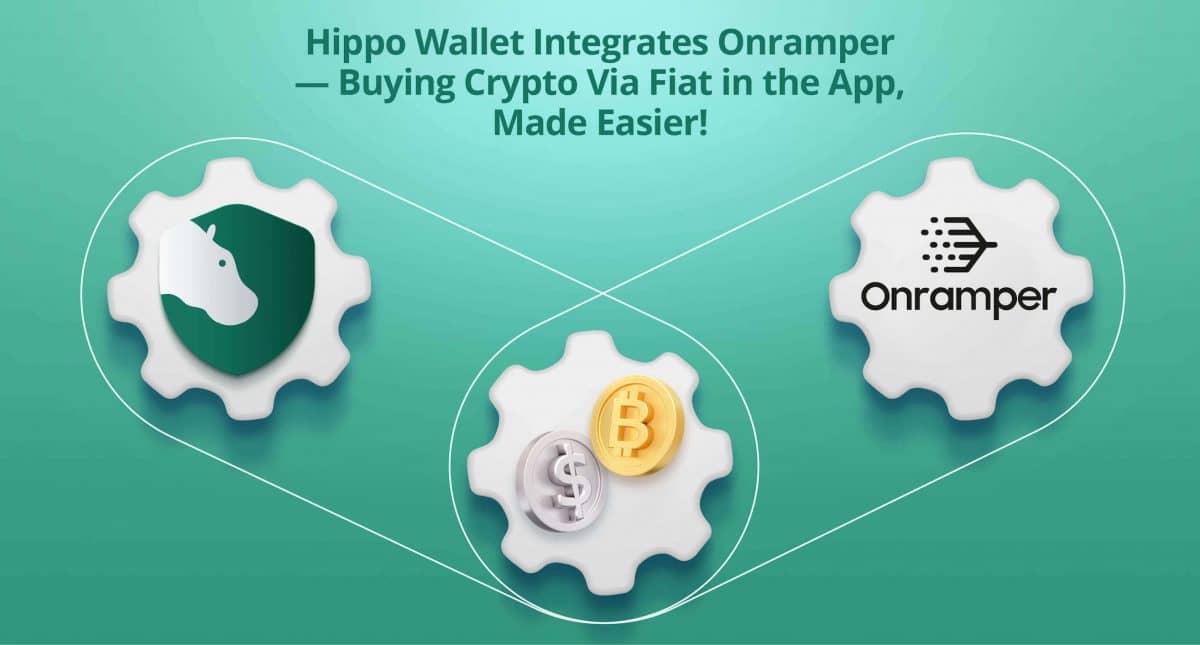 Hippo Wallet Integrates Onramper—Buying Crypto Via Fiat in the App, Made Easier!
With the recent update in Hippo Wallet Integrates Onramper, users have experienced a better mechanism for buying cryptocurrencies via fiat with an additional payment gateway, OnRamper.
What is Onramper?
Onramper is a 'fiat onramp aggregator' that helps in fiat-to-crypto payments in a single implementation. With Onramper, businesses can integrate crypto payments in their applications or business.
Hippo Wallet Integrates Onramper which enables users to buy cryptocurrencies via fiat currencies (e.g. bank cards) without leaving the app. Moreover, Onramper provides several onramps which users can use in buying a certain virtual asset.
With simple integration, users can now buy cryptocurrencies anytime, and anywhere.
How to Buy Crypto Using Onramper on Hippo Wallet
First, go to your Hippo Wallet application.
Then, from your list of assets, choose the cryptocurrency you want to 'Buy'.
Select the cryptocurrency then from the choices, click Buy/Sell.
Again, select 'Buy'.
After this, you will be given a choice of which crypto payment gateway (e.g. Transak, Onramper) you want to use.
Choose Onramper.
After acknowledging that you will be directed to Onramper, you can now input the Amount of Cryptocurrency you want to buy, along with what Fiat Currency you're going to use for buying it.
For the payment method, you can either use a.) a credit card or b.) via wire transfer. Note: The price is subject to change depending on the fees and value of the asset.
To complete payment, users have to provide their email address, password, card information, and other necessary details.
Hippo Wallet's Buy Crypto Via Fiat Feature
While Hippo Wallet uses third-party gateways in Buy Crypto Via Fiat Feature, these gateways are among the most trusted and mostly used by businesses and applications alike.
Onramper and Transak give users:
Speedy Processing
Secure Transactions
Multi-currency Support
More Investment Opportunities
To know more, please visit Our main page.