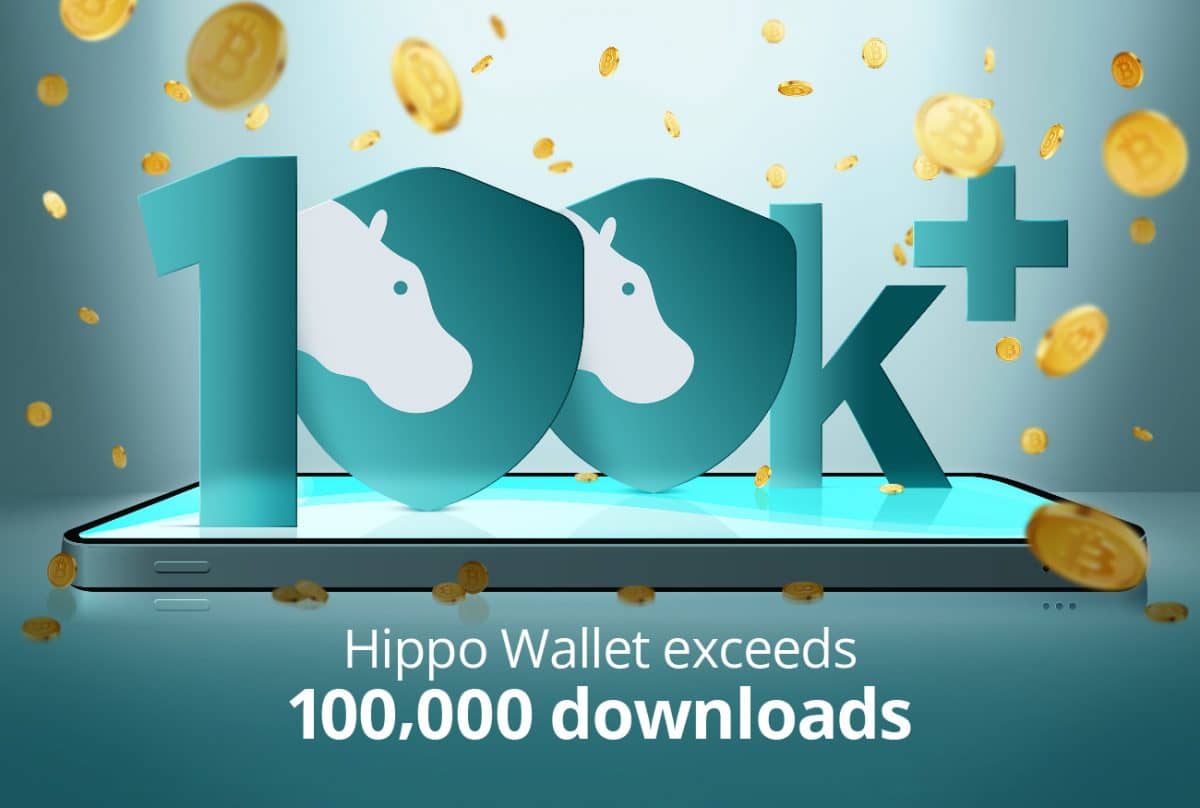 Hippo Wallet Exceeds 100k Downloads
Since the beginning, our team at Hippo Wallet has worked tirelessly to enhance our app to cater to the needs of our users. We made sure that they were given the right services they required and that all their expectations were met. Download Bitcoin Wallet- Hippo Wallet
And we are pleased to announce that, in less than a month since its public release, Hippo Wallet has received over 100,000 downloads on both Android and iOS devices.
We believe that this is a milestone for the entire Hippo Wallet team, as this also means that more and more users lean toward our app and trust its capabilities.
The growth of our Hippo Wallet says a lot about our team's effort and, of course, the market's significant growth as well. This shows that more people are using cryptocurrencies as a part of their daily lives, and are downloading the safest crypto wallet that they trust.
We believe that we have more to offer, though. Our team is still working on other features that we know our users will love and benefit from. We are doing everything possible to make our users feel safe and secure when using our app.
Whether you are using Hippo Wallet or any other bitcoin wallet to send, receive, and store your cryptocurrencies, make sure that you are using the right app for you—the app that values your privacy and security.
We are humbled by this immense support that the community continues to show us. Download Bitcoin Wallet-Hippo Wallet now!
Thank you and onward to the next thousands, and even millions!
Stay tuned for our updates. Follow us on Instagram, Facebook, Twitter, and Telegram