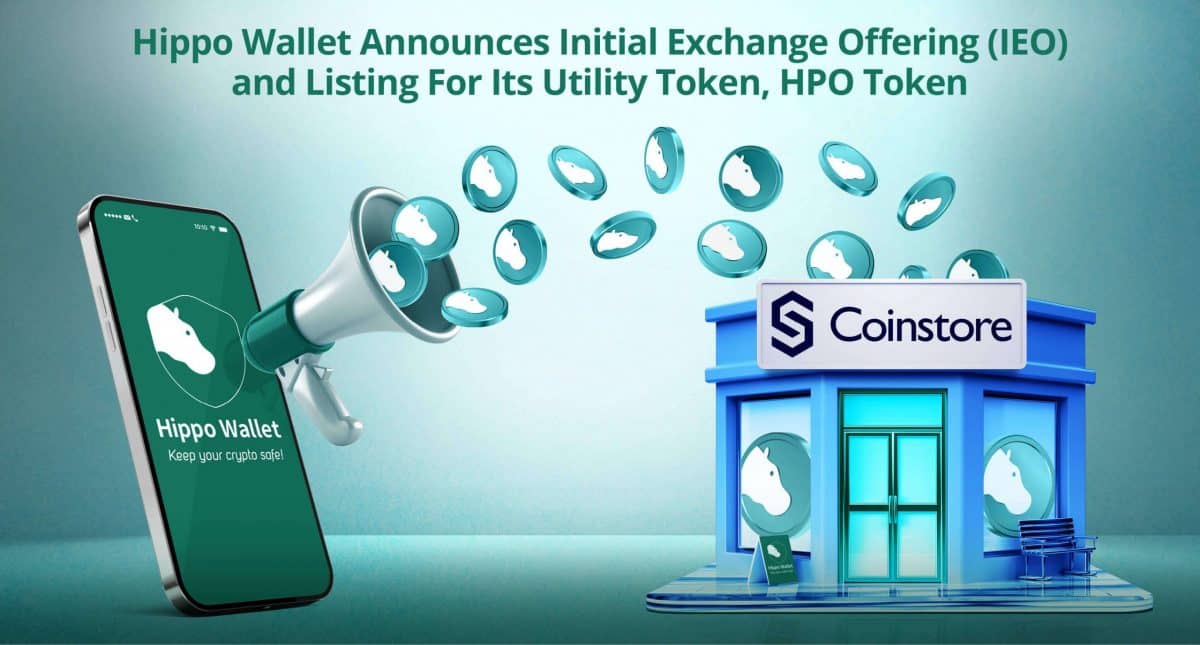 Hippo Wallet Announces Initial Exchange Offering (IEO) and Listing For Its Utility Token, HPO Token
Following the successful Initial Coin Offering of HPO Token, Hippo Wallet proudly announces the Initial Exchange Offering (IEO) and Listing on Coistore.
Hippo Wallet, one of the safest and leading decentralized crypto wallets today, released its utility token, Hippo Wallet Token (HPO) in an ICO last October 2022.
Now that the ICO is nearing its end and many investors and exchanges have seen its potential, Coinstore took to Twitter to say that HPO IEO and Listing will take place on December 27th - 29th.
Since its inception, Hippo Wallet worked tirelessly to develop the app and built it with robust security and distinct functions for the sake of the users. Hippo Wallet is pioneering the crypto space with its utility token and multi-functional app.
Decentralized
Non-custodial
Gives control to users
Does not keep user info
No access to users' funds or keys
Recently, along with the HPO Token, the team behind Hippo Wallet released a new version of the app, that contains unique, exciting features like (but are not limited to):
Multi-signature (SegWit)
Connect to Custom Node
Buy Crypto Via Fiat (Transak, OnRamper)
WalletConnect Integration
Furthermore, the quality of HPO Token has been firmly validated since it got listed on CoinMarketCap and Coingecko. At the time of writing, HPO Token is priced at $0.003062 with a 0.42% increase over the last 24 hours, according to CoinMarketCap.
Now that HPO Token is soon to be listed on Coinstore, the value of HPO Token might still go up after its IEO and Listing.
According to Coinstore, the HPO IEO will start on 27th December, Singapore Time 10:00 (UTC+8) for 48 hours, Dubai time: 6:00 (UTC+4). Moreover, the IEO subscription will end on 29th December, Singapore Time at 10:00 (UTC+8), and Dubai Time at 6:00 (UTC+4).
After the IEO, HPO Token will be finally listed in Coinstore, on 29th December, Singapore time at 16:00(UTC+8), and Dubai time at 12:00(UTC+4).
Watch this space to stay updated!