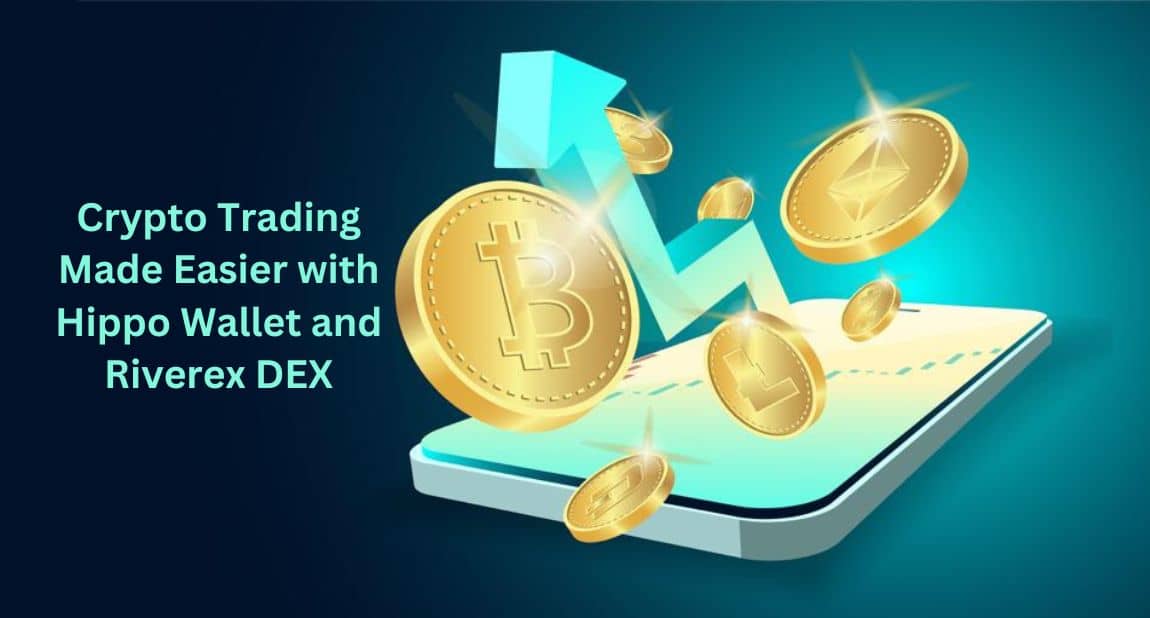 Crypto Trading Made Easier with Hippo Wallet and Riverex DEX
When it comes to crypto trading, users look for the best exchange or wallet that will keep their funds and transactions secure.
With this in mind, the team behind Hippo Wallet has ensured to create of the app with the utmost security and safety for users. In fact, being a part of Blockchain Commodities' remarkable ecosystem has enabled the Hippo Wallet application to be affiliated with other dApps that make crypto trading as seamless as possible like Riverex, a decentralized exchange (DEX).
Hippo Wallet: The Best Crypto Wallet
To start, Hippo Wallet is one of the best wallets to use especially if you are a beginner. It has a user-friendly interface that makes it easy for users to navigate through the app and perform transactions efficiently.
Moreover, that's not where the limits of Hippo Wallet go; it is also integrated with advanced and distinct features, that even experienced traders use, making it stand out from the rest of the competition:
Multi-signature

Connect to Custom Node

Buy Crypto Via Fiat

WalletConnect

Hippo Bridge

Hippo Staking

Hippo Wallet Token (HPO)
Furthermore, with the release of the Hippo Wallet Token (HPO), the team has provided the Hippo Wallet community with more reason to opt for the app, as it is also perfect for garnering passive income—through HPO Staking.
Riverex: Best Crypto Trading Platform
On the other hand, Riverex, Hippo Wallet's partner DEX, is currently making its name known since its inception in 2022.
Being a decentralized exchange, Riverex enables peer-to-peer swaps of cryptocurrencies, tokens, fiat, and non-fungible tokens. Riverex permits cross-chain atomic swaps using smart contracts and holds all swap requests that are connected to six blockchain networks: Ethereum, Binance, Polygon, Moonbeam, TRON, and Fantom.
In addition, Riverex provides Liquidity Pools that allow users to create or add liquidity to the market in exchange for reward tokens. All these transactions are executed within the platform's chatrooms (public and private), which are all ensured to be safe and secure for P2P transactions.
Riverex features:
The Riverex Token (WELLE) was released for platform fees, transaction fees, and a reward system from the Riverex platform.
Crypto Trading Made Easier with Hippo Wallet and Riverex
Consequently, crypto users and traders can opt for Hippo Wallet to keep their funds safe and seamlessly manage their portfolio, while trusting the Riverex platform with their swaps and trading needs.
For traders who want to invest in HPO Token, they can purchase HPO by swapping their BUSD, USDT, or DAI in our partner DEX, Riverex. Here, users will just go to the BUY HPO Token Chatroom and perform a P2P Swap with the Riverex admin.
They can also purchase HPO from the HPO POOLS in Riverex, Sushiswap, and Pancakeswap.
Similarly, WELLE Token can be purchased in the Buy WELLE Token Chatroom and perform a P2P Swap with the Riverex admin as well. In addition, they can also participate in Riverex's Affiliate Program to earn rewards from referring WELLE Tokens to other users.
To conclude, Hippo Wallet and Riverex have worked together to make crypto trading, gaining passive income, and portfolio management easy, secure, and safe.