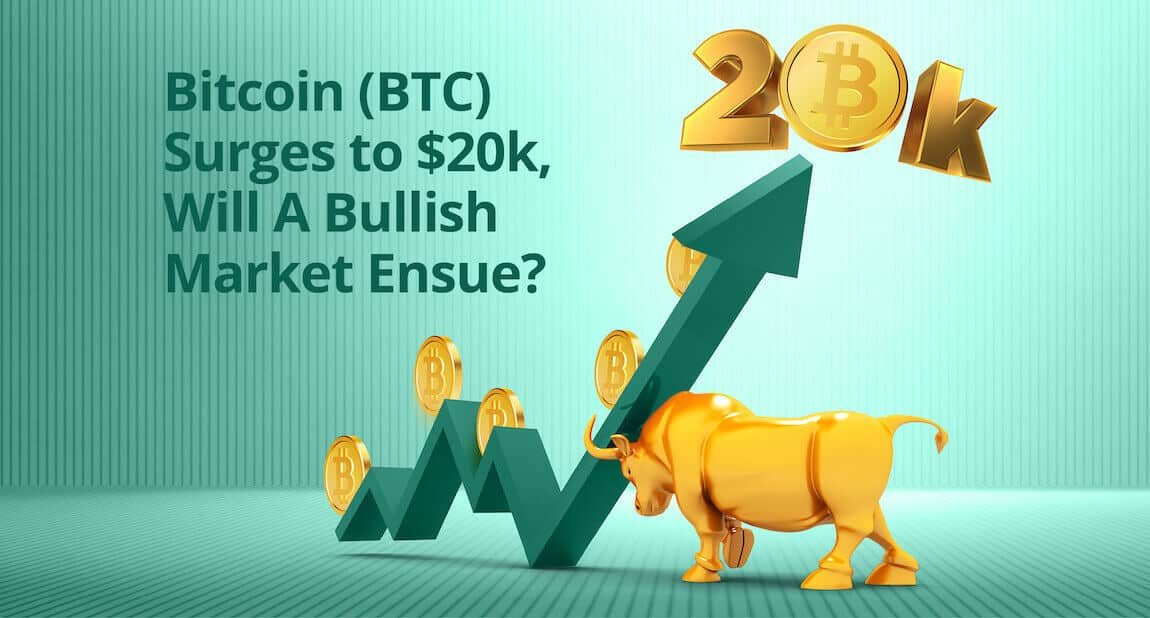 Bitcoin (BTC) Surges to $20k, Will A Bullish Market Ensue?
Bitcoin (BTC) surges to $20k, and it has rallied to around 25% over the past week.
Crypto mining also sees relief as the prices of BTC and altcoins increase.
With this, will a bullish market ensue and continue?
At the time of writing, Bitcoin (BTC) is valued at $20,826.36 with a 14.36% increase over the last 7 days, according to CoinMarketCap. BTC has rallied to around 25% in the past few days, giving relief to crypto traders and crypto miners alike.
The crypto market has been longing for some good news as the bearish market continued for weeks. And recently, the good news arrived as Bitcoin (BTC) surprisingly surpassed the $20,000 mark for the first time again since last year.
Because of the calamitous implosion of the FTX exchange last November, and other issues regarding several exchanges, the crypto market suffered greatly. For this reason, the Bitcoin News reaching the $20k mark has been a real relief for all crypto traders.
In relation, cryptocurrency ming stocks also saw a price rebound following this BTC surge. Some of the BTC mining firms reported around 120% - 140% increase in the last two weeks. Moreover, this crypto winter has prompted mining firms to invest in heavy equipment and expansion to hinder exposure to vulnerabilities. If anything, the crypto market has suffered but learned a lot during this period.
Furthermore, not only BTC is seeing this surge in price. CoinMarketCap reports that Ethereum, the #2 crypto in the market today is currently priced at $1,529.09 with a 9.05% increase over the past 7 days.
With this, crypto traders are asking—will a bullish market finally ensue? Will the bull run last longer this time?
Traders who are into crypto investing can only watch this time, however, this is indeed a piece of good news for the crypto space.
Disclaimer: This article solely expresses the author's thoughts, which may not reflect those of Hippo Wallet. Nothing in this article should be interpreted as investment guidance. Hippo Wallet encourages all users to do their research before investing in cryptocurrencies.