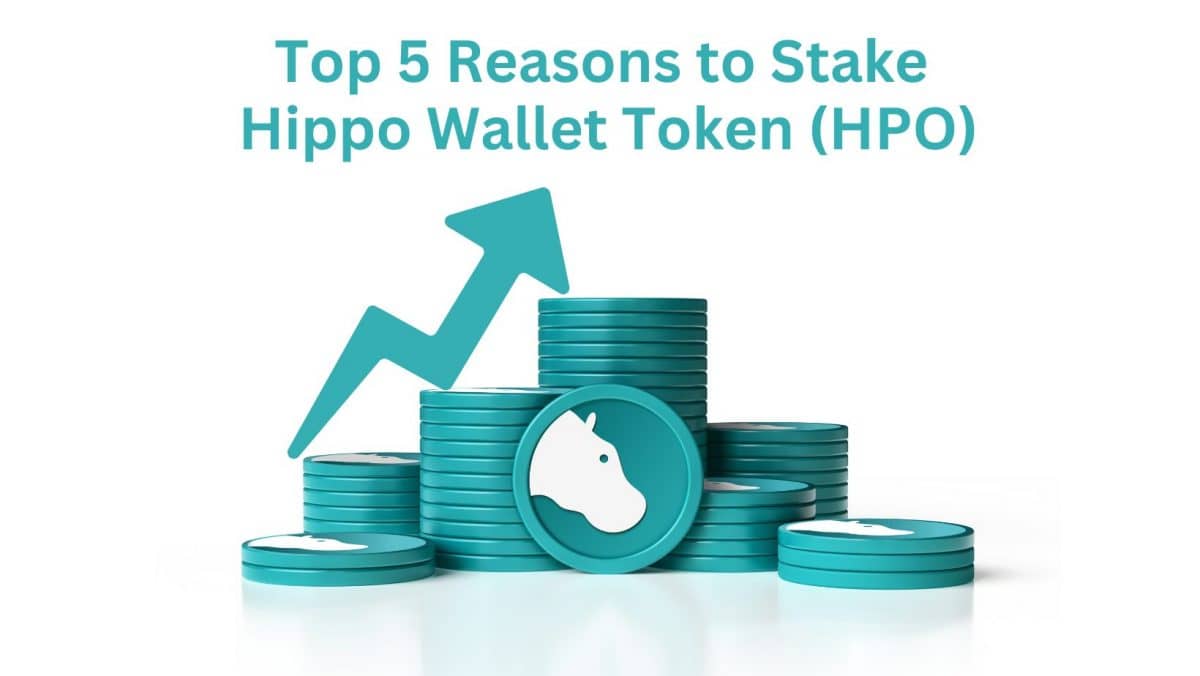 Top 5 Reasons to Stake Hippo Wallet Token (HPO)
Hippo Wallet Token (HPO) is the utility token of the Hippo Wallet application. For interested investors of the Hippo Wallet Token (HPO), the best way to gain more passive income from the token is through crypto staking.
What is Staking?
To define, crypto staking is a way for traders to earn rewards when they hold cryptocurrencies. For Hippo Wallet Token (HPO), moreover, DeFi staking is used—a new and more secure manner of staking cryptocurrencies.
DeFi staking is where digital assets are locked in a smart contract. This enables users to partake in the network's validators in a DeFi system. In addition, DeFi Staking uses the Proof of Stake mechanism, which allows users to stake their crypto assets in a DeFi protocol and earn rewards after performing their duties.
How does HPO Staking work?
Staked HPO tokens go straight and are locked in the smart contract.

All procedures are automated.

Investors will subsequently earn more (HPO) when they stake their HPO.

Once the lock period is over, the user will receive their staking rewards.
HPO Staking Rewards System
HPO allows 1-month, 3-month, 6-month, and 12-month staking with 6% – 100% monthly and APY earnings.

Notably, 1-month staking is available for Ethereum and BSC networks while the 3 – 12-month staking is only available in BSC Mainnet.
Benefits of HPO Staking
Fast Staking Transaction Speed

6% Monthly Staking Rewards

Decentralized Staking

Safer and Secure Staking Mechanism

The easiest way to earn passive income
Important Notice (DYOR)
Before taking any investment risks, it is important to do your own research regarding decentralized staking or crypto staking in general, to avoid getting entangled with scams but most especially, to maximize a token's potential.
DYOR will let you understand the ins and outs of crypto staking, crypto trading, and everything in between—thus, mitigating your risk of falling into any suspicious activities.
To know more about staking HPO token, please visit our HPO site.