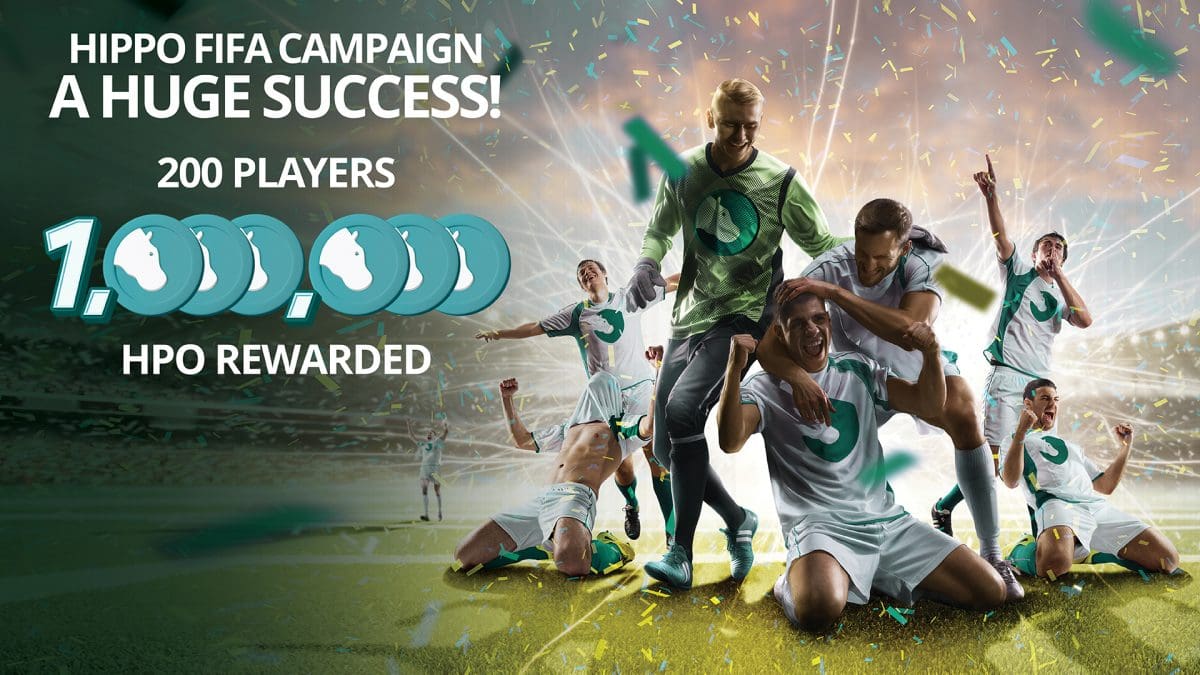 Football Fans and Crypto Enthusiasts Relished in Successful Hippo FIFA Campaign
The FIFA World Cup Qatar has finally ended, Argentina won the final match, and the fans are more than delighted with the outcome.
Indeed, it was a fun FIFA World Cup Qatar has captured everyone's attention with its admirable hospitality, with its historical hosting of the FIFA World Cup™—making them the first Arab country to stage the prominent event.
To ride the hype, our team at Hippo Wallet created our FIFA campaign, Guess and Win, to unite football fans and crypto enthusiasts. 
Hippo Wallet FIFA Campaign: A Success Story
The campaign game was simple—players just needed to predict the winners in the matches to get a chance to be among the 3 daily lucky winners of the 16,000 HPO Daily Pool Prize. Participants were advised to play every day to accumulate points that were gathered after the final match—the top 3 gainers shared the 100,000 HPO Final Pool Prize!
Around 200 players participated in the campaign and an estimated 1,000,000 HPO Tokens were rewarded to winners!
To see all the winners, please visit https://hpotoken.io/fifa-winners/ 
The good number of participants in our campaign says a lot about its success. Our goal was not only to ride the FIFA hype but to also connect loyal football fans and crypto enthusiasts in one space—allowing everyone to get a feel of the borderless connection through cryptocurrencies.
What's Next for Hippo Wallet and HPO Token
Now that the campaign has finished, we invite everyone to join our HPO ICO! 
To note, HPO is the utility token of our digital wallet, Hippo Wallet. Through the ICO, users will be able to earn more by participating in the HPO Staking Program and HPO Referral Program.
Why stake HPO?
✓ Get a 6% top-up when you stake HPO for 1 month.
✓ 0% Staking Fee
✓ 0% Gass Fee
✓ Fast Staking Transaction
✓ Immediate Collection of Staking Rewards
To Stake HPO, please go to: HPO staking page 
Why refer HPO to others?
Registered users in the HPO ICO are eligible for the HPO ICO Referral Program, wherein Referrers earn 5% extra HPO Tokens from each referee who decides to invest in the ICO.
Interested? Here's how you can buy HPO Tokens:
Option 1: Purchase HPO using the HPO ICO Registration form. 
Option 2: Buy HPO by swapping their BUSD, USDT, or DAI in our partner DEX, Riverex platform.
Option 3: Acquire HPO from the HPO token Pools in Riverex, Sushiswap, and Pancakeswap.
At Hippo Wallet, we work tirelessly to give the best offers and services to our users. 
Experience seamless wallet management and secure transactions with Hippo Wallet - download the app, today!